MANDAP MOMENTS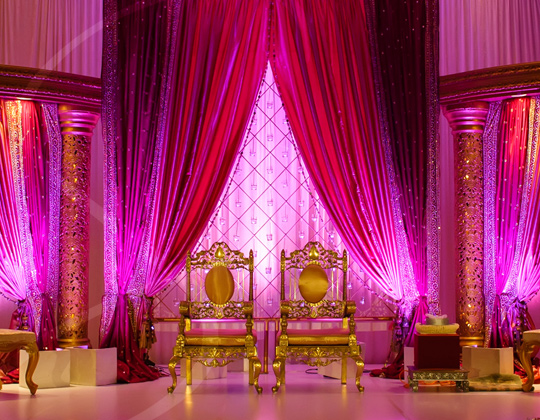 For weddings and sacred ceremonies, mandaps represent the most memorable and meaningful experience and, as such, should be chosen with respect and consideration.
Make yours the epitome of grace and elegance with one of our dignified designs ranging in feel from timeless to cool and contemporary.
In addition, our selection extends to some of the smartest mehndi set-ups around.